Gregor Reid, BSc Hons, Ph.D., MBA, ARM CCM, Dr HS, FCAHS, FRSC Professor of Microbiology and Immunology, and Surgery at The University of Western Ontario and Endowed Chair in Human Microbiome and Probiotics at the Lawson Health Research Institute. Inductee into the Canadian Academy of Health Sciences and awarded an Honorary Doctorate in Biology from Orebro University in Sweden. My research primarily focuses on beneficial microbes and I have developed novel probiotic therapies used by several million people around the world. I have held 28 patents, published 509 peer-reviewed papers including in Science, Nature, Lancet and JAMA, and given >600 talks in 54 countries. I helped set up Western Heads East that has established community kitchens in Tanzania, Kenya, and through partnership with Yoba-for-Life in Uganda in which local mothers produce probiotic yogurt for over 120,000 people. I Chaired the United Nations - World Health Organization Expert Panel and Working Group on Probiotics, and have been President of the International Scientific Association for Probiotics and Prebiotics. In 2010, I received the Hellmuth Prize, the highest research honour conferred by The University of Western Ontario, and in 2011, the Distinguished Alumni Award presented by Massey University. In 2016, I was inducted into the Royal Society of Canada.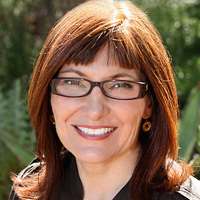 Mary Cordaro is a healthy building, home and indoor environmental consultant, a certified Baubiologist and owner of Mary Cordaro, Inc. She works to ensure that what your house is built out of, what its interiors are comprised of, and what products might be contained in it, are all as healthy as possible. For over 25 years, she has been helping create safe and healing homes for new and prospective parents who want baby to begin life in a healthy environment, and people of all ages who simply desire healthy, healing homes. She also helps create healthy living spaces for children and adults with health conditions, or who suffer from allergies, asthma, mold, chemical and electrical sensitivities.

Mary provides consulting services around the country to homeowners, architects, interior designers, contractors and medical doctors. Her collaborative approach is unique, synthesizing both the German healthy building field of Baubiologie*, and American Building Science. For remodels and new construction, she specifies the healthiest, least toxic building and interior materials and systems. She collaborates with and often directs a world-class collaborative of environmental specialists to diagnose and solve indoor air quality and other environmental concerns in nurseries, homes and offices. Mary and her collaborative assess and remediate electromagnetic fields, chemicals and mold in existing buildings and specify preventive measures for new buildings and remodels.
William J. Rea, M.D., F.A.C.S., F.A.A.E.M., founder of the Environmental Health Center - Dallas (EHC-D), is a thoracic, cardiovascular and general surgeon with an added interest in the environmental aspects of health and disease. Dr. Rea is currently director of this highly specialized Dallas-based medical facility.
Author of seven medical textbooks, Chemical Sensitivity, V. 1-4, Reversibility of Chronic Degenerative Disease and Hypersensitivity, V. 1-3; V. 4-5 IN PRESS, and the pictorial book, Optimum Environments for Optimum Health and Creativity as well as co-authoring Your Home, Your Health and Well-Being. Dr. Rea has published more than 150 research papers related to the topic of thoracic and cardiovascular surgery as well as that of environmental medicine.
Dr. Rea held the First World Professorial Chair of Environmental Medicine at the University of Surrey, Guildford, England from 1988 – 1998.
Dr. Rea has treated over 30,000 patients with chemical sensitivity and chronic degenerative disease. He has helped create numerous environmental units throughout the world including Mexico, Brazil, Japan, China, Australia, England, Spain, Italy, and Germany. The principles of environmental medicine are used and taught in these centers. He has trained hundreds of physicians on the facts and principles of environmental medicine.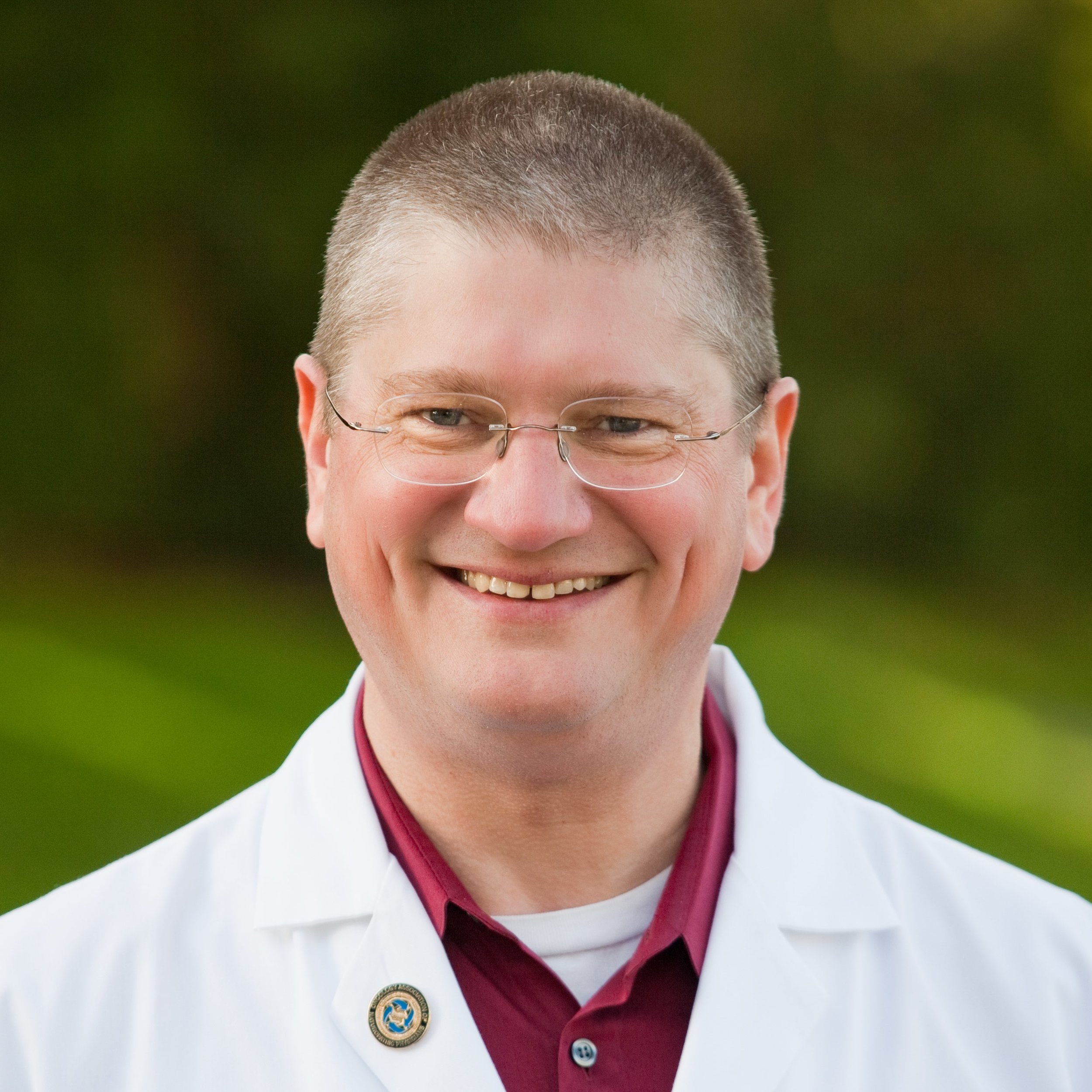 Paul Anderson, N.M.D., is CEO of the Anderson Medical Group which includes the clinic Advanced Medical Therapies, a state of the art medical center providing fully compliant IV, Hyperbaric and Mild Hyperthermia therapies. He brings over four decades of medical training and experience together to allow his clinical and educational presence to grow and serve patients and physicians in the best way possible.
He is a well-known continuing education presenter in the allopathic, naturopathic, acupuncture and nursing CME arenas. His areas of specialty are in complex clinical medicine, intravenous and injection medicine, oncology and genomics.
Dr. Anderson is former Chief of IV (intravenous therapy) Services for Bastyr Oncology Research Center and a past Professor at Bastyr University where he continues to consult in research design and holds the rank of Full Professor. He is a graduate of the National University of Natural Medicine in Portland, Oregon and began instructing classes at naturopathic medical schools in the early 1990's. Additionally, he is a medical author and speaks in many continuing medical education courses and events. He is extending his medical education mission through the Anderson Medical Group CE site 'ConsultDrA.com' a web based educational platform.
Anne Marie Fine, N.M.D., practices in Newport Beach, CA. She is also a bestselling author, and highly sought after national and international speaker. She currently serves as the Director of Education for the Naturopathic Academy of Environmental Medicine (NAEM). As well, she is a Science Advisor for the non-profit organization MadeSafe.org.

Dr. Fine is also the Founder and CEO of Fine Natural Products, LLC, a company dedicated to formulating non-toxic anti-aging beauty products. Her unique expertise in environmental medicine and skin care product formulation has enabled her to combine epigenetics and environmental medicine to permit genes to express their quintessential beauty quotient. Dr. Fine's passion is to formulate elegant, eco-conscious, anti-aging skin care products that are pure and highly effective. Her products, books, articles, and lecture topics represent her lifelong commitment to unlocking both the secrets and the science of aging beautifully.
See more about Dr. Fine at www.drannemariefine.com
James B. Adams, Ph.D., is the Director of the Autism/Asperger's Research Program at Arizona State University. His research focuses on the medical causes of autism and how to treat and prevent it including the areas of nutrition (vitamins/minerals, essential fatty acids, carnitine, digestive enzymes, special diets), oxidative stress, gut problems, gut bacteria, toxic metals, and seizures. He has published over 150 peer-reviewed scientific articles, including 35 related to autism. He is also the President of the Autism Society of Greater Phoenix, the President of the Autism Nutrition Research Center, the co-leader of the Scientific Advisory Committee of the Autism Research Institute, and chair of the Scientific Advisory Board of the Neurological Health Foundation. He has an adult daughter with autism.
Michael Bauerschmidt, MD MBA CCT
is the Medial Director of Healing at Sweetgrass, North Charleston, South Carolina
After 23 years in Emergency Medicine, the universe sent Dr. Bauerschmidt a wake up call in the form of an auto accident. From that experience he realized that what we are doing in this country is sick care, not health care. We wait until you are broken, pick you up, patch you up and put you right back in the environment that made you ill to begin with. As a result, the USA spends more per capita in health care costs than any other country in the world; yet we rank 74th (WHO data) in health care outcomes. Why? Because we focus on symptoms and not causes.
As a Functional Medicine practitioner his goal is two fold. First and foremost, he wants to provide his patients with health care, not sickness care. He will promise you that you will work together to "peel back the onion" of illness until we get to the root cause of your problems.
Secondly, he wants to create a wave of health that will be the true nature of Health Care Reform by reminding physicians and patients alike that Hippocrates was right: "Let food be thy medicine, let medicine be thy food".
Todd Hagobian, Ph.D., an Associate Professor in the Kinesiology Department at California Polytechnic State University. HIs research is centered on the interventions to promote positive weight and health outcomes, and the physiological and metabolic mechanisms behind intervention changes. Specifically, as a trained physiologist, with extensive clinical research experience in weight and health outcomes, my clinical research is currently focused on two related areas; 1) lifestyle interventions to improve weight and health outcomes in individuals with obesity, with an emphasis in the time surrounding pregnancy and beyond, 2) effects of endocrine disruptors on obesity, diabetes, and cardiovascular disease outcomes. Presently, as part of the NIH funded LIFE-Moms consortium, he is the Principle Investigator on a funded NIH grant to determine whether gestational lifestyle interventions have a positive "ripple" effect on partners' weight and health outcomes. Moreover, he is a Co-investigator on one of the 7-sites of the NIH funded LIFE-Moms consortium at Cal Poly State University assessing whether a comprehensive lifestyle intervention targeting healthy eating, activity, and behavior prevents excessive gestational weight gain. He is also a Co-investigator for diabetes assessment and physiological outcomes on a recently funded project to determine whether a lifestyle intervention to reduce body weight before pregnancy can reduce gestational diabetes recurrence. He is interested in the effects of endocrine disruptors on health, and developed a novel intervention to reduce BPA exposure in normal-weight women, and recently completed a similar intervention in women with obesity. He has extensive experience recruiting, retaining, and assessing fathers, mothers (pregnant and postpartum), pediatric, normal-weight and overweight/obese adults in large-scale and experimentally controlled, randomized trials.
Joseph Pizzorno, N.D., is a world-leading authority on science-based natural medicine, a term he coined in 1978. A licensed naturopathic physician, educator, researcher, clinician and lecturer, he is founding president of Bastyr University, Editor-in-Chief of Integrative Medicine, A Clinician's Journal, Treasurer of Board of Institute for Functional Medicine, co-founder of American Association of Naturopathic Physicians, board member of American Herbal Pharmacopeia, and on science boards of Hecht Foundation, Gateway for Cancer Research and Bioclinic Naturals. He was appointed by Presidents Clinton and Bush to two prestigious commissions advising the US government on how to integrate natural medicine into the healthcare system. He is recipient of numerous awards and honors and author/co-author of 11 books, including the best-selling Encyclopedia of Natural Medicine (2 million copies in 6 languages) and the principal textbook in the field, the Textbook of Natural Medicine. His newest book, The Toxin Solution, was released February 2017 by HarperCollins.
Walter Crinnion, N.D., received his Naturopathic Doctorate from Bastyr University in 1982. He maintained a private practice while simultaneously holding associate professorships at Bastyr University, SCNM, NCNM and University of Bridgeport where he taught geriatrics and environmental medicine. He was a professor and department chair for Environmental Medicine at SCNM from 2003 to 2013. He has served as an editor of the environmental medicine section of Alternative Medicine Review and has been a reviewer for several scientific and medical journals including The New England Journal of Medicine. Dr. Crinnion is a staunch advocate of environmental medicine and is the author of the book Clean, Green & Lean: Get rid of the toxins that make you fat. He appeared on The View with Barbara Walters three times to discuss these issues. He authored, with Joe Pizzorno, N.D., the textbook: Clinical Environmental Medicine (Elsevier Publications). He has trained hundreds of Environmental Medicine physicians through his year-long certification course.
Lyn Patrick, N.D., graduated from Bastyr University in 1984 and has been in private practice in Colorado and Arizona for 25 years. She is past Contributing Editor for Alternative Medicine Reviews and has lectured internationally in the areas of fatty liver disease, cardiometabolic syndrome, environmental medicine and metal chelation. She is currently a Medical Director for Progressive Medical Education, an online provider of continuing medical education and a Faculty Member of the ACAM Chelation Advanced Providers Course. She is currently President of the Naturopathic Academy of Environmental Medicine, a specialty organization open to all licensed healthcare providers, that provides education and community resources to clinicians who incorporate toxicant exposure and treatment in their practices. She has also been a Founding Collaborator for the Environmental Health Symposium. When not working, she enjoys kayaking, biking and backpacking the mountains, rivers, lakes, and canyons of her home in Durango, Colorado.
Marisol Teijeiro, N.D., is a Naturopathic Doctor and Medical Director of Sanas Health Practice in Ontario, Canada. She is also the inventor of the Queen of Thrones™ Castor Oil Pack, and a Certified Trainer for the Angel of Water Colon Hydrotherapy system. She is certified in Environmental Medicine and Homotoxicology. Before receiving her medical degree she spent years training other health care practitioners in this field as past Medical Advisor for Heel Canada. Her clinical area of expertise and passion is helping patients incorporate cleansing and detoxification practices into their daily lives.
VP Scientific Support
Doctor's Data, Inc., St. Charles, Illinois
David Quig received his BS and MS degrees in Human Nutrition from Virginia Tech and a PhD in Nutritional Biochemistry from the University of Illinois. After a five year stint as a Research Associate studying lipid biochemistry and cardiovascular disease at Cornell University, he was as a Senior Cardiovascular Pharmacologist for seven years with a major pharmaceutical company. For the past 22 years David has served as the Vice President of Scientific Support for Doctor's Data, Inc. He has focused on toxic metals, methylation and amino acid metabolism, the clinical application of the biochemistry of endogenous detoxification, and the influence of the gastrointestinal metabolome on health and sustained adverse conditions. David regularly speaks at national and international medical conference, and has facilitated and co-authored an array of studies spanning exposure and retention of environmental toxicants, nutritional status and gastrointestinal dysbiosis.
Emily Givler is a Functional/Genetic Nutritionist with a thriving clinical practice at Tree of Life in Lancaster County, Pennsylvania. She holds a degree in Herbalism from PanAmerican University of Natural Health and is certified in Genetic Nutrition through MethylGenetic Nutrition Associates where she now serves as an advisor and supplement formulator. In her practice, Ms. Givler utilizes dietary and nutritional protocols based on genetic predispositions and epigenetic influences to help her clients regain their health.
Ms. Givler lectures on behalf of Methyl Genetic Nutrition Associates, teaching weekend intensives on advanced interpretation of SNP data to practitioners ranging from Acupuncturists, Chiropractors and Naturopaths to Psychologists, Internists and Anesthesiologists. She also offers one-on-one practitioner mentoring, helping colleagues navigate the complex web of genetic polymorphisms to develop more efficacious protocols for their chronically ill or complex cases.
In addition to her clinical work, Ms. Givler is a founding board member of GMO Free Lancaster County, a 501c3 non profit that seeks to educate the local agricultural community on the concerns regarding genetically engineered foods and their associated chemicals. She also serves as their Health Liaison. In this capacity she helped coordinate testing of breast milk for the presence of glyphosate in conjunction with Moms Across America and Feed the World. Ms. Givler designed and coordinated a second phase of glyphosate testing in conjunction with the Nutrigenomic Research Institute, where she also lends her services as an Independent Researcher.
Isadora Guggenheim ND FNP in a graduate of the Naturopathic Medical College at University of Bridgeport and practices in Nyack NY and Greenwich CT. She utilizes both standard medical modalities and advanced ozone/IV therapies. Her specializations include Lyme and co-infections, autoimmune conditions and cancer care.
Scott Faber, Ph.D., is a developmental pediatrician at The Children's Institute in Pittsburgh, PA, where he is working with children with severe developmental and behavioral disorders, including autism. He was the lead author in the exciting new study entitled: A cleanroom sleeping environment's impact on markers of oxidative stress, immune dysregulation, and behavior in children with autism spectrum disorders. He will present his impressive finding on the benefit of simple environmental avoidance techniques with ASD children.